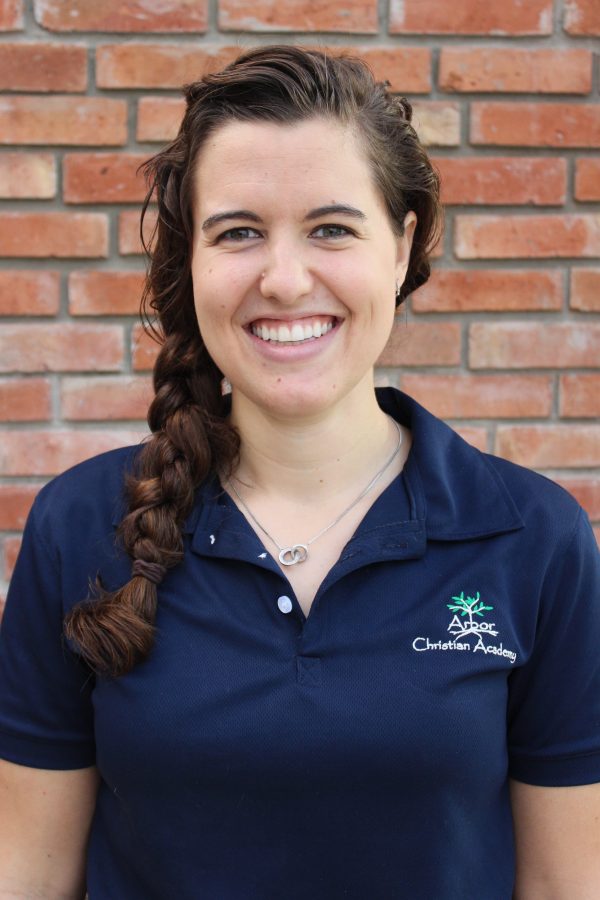 Ellen Kujawski
School Director
Ellen is from Toledo, Ohio and she is a graduate of Indiana Wesleyan University. She has a degree in elementary education and a minor in TESOL (Teaching English to Speakers of Other Languages) and Music. She is passionate and knowledgeable, allowing her to easily relate to students, staff, and families. Ellen has ten years of experience in education, both in the Dominican Republic and abroad. She is a natural leader and loves the process of learning, making her a tremendous asset to the Arbor Christian Academy community. Ellen previously served as the Assistant Director from 2017-2022 before transitioning into the role of School Director Summer of 2022.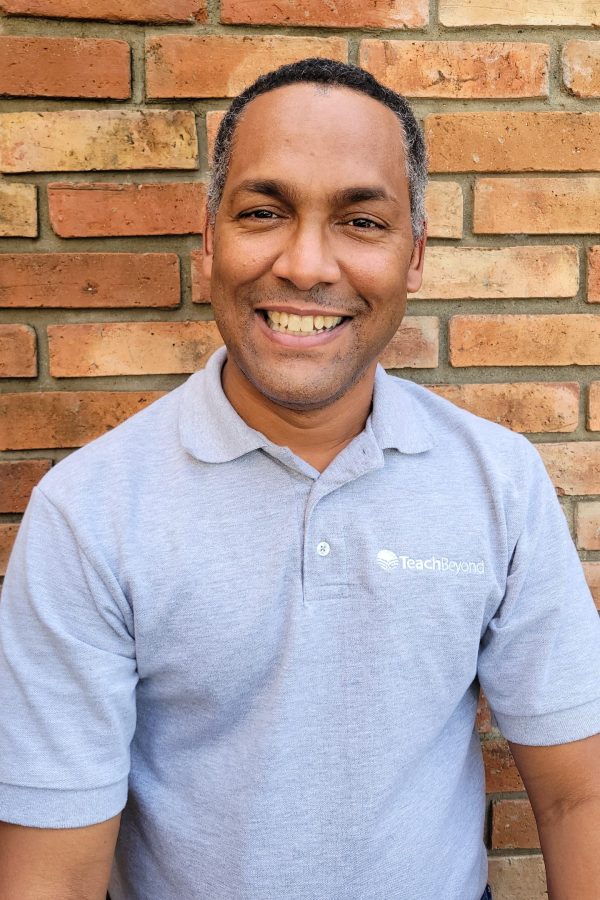 Cesar Valdez
TeachBeyond National Director, Dominican Republic
(Interim Assistant Director)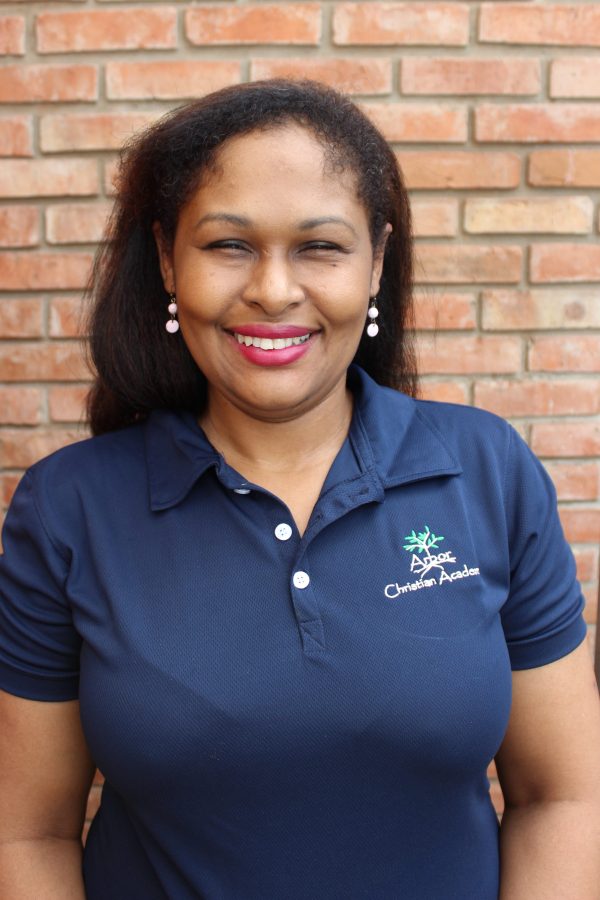 Rubanesa Almánzar
Administrative Assistant
Rubanesa is originally from the city of San Cristobal, but grew up in Santo Domingo. After her marriage, she moved to San Francisco de Macorís where she has lived with her husband and three children for the past several years. She studied Business Administration at the Universidad Autonoma de Santo Domingo (Recinto San Francisco de Macorís) and worked for the mayor of San Francisco for several years. She enjoys serving others in an environment where children and adults are learning together and have the opportunity to know Christ. Rubanesa joined our team in 2018.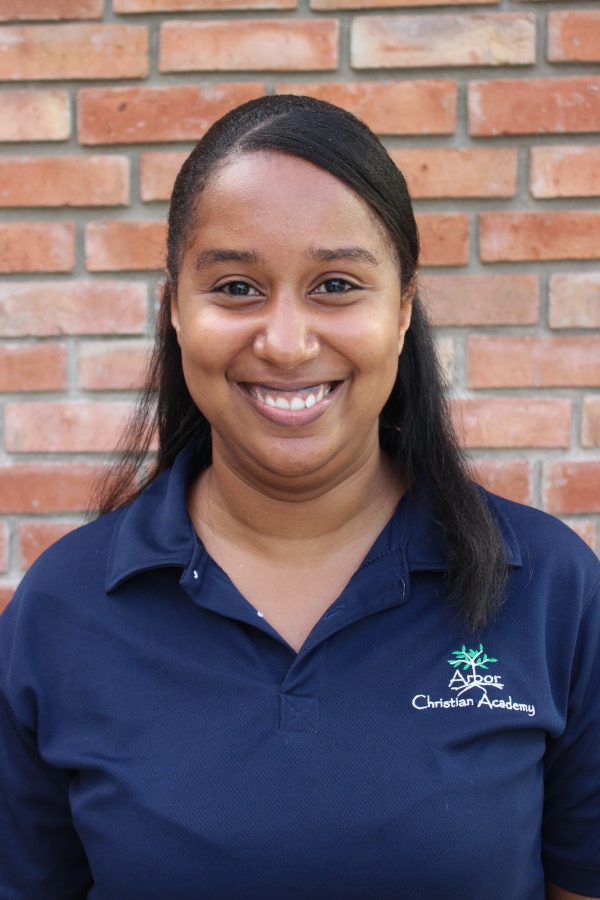 Rosanny Rosario de Jimenez
School Psychologist
Rosanny is from Villa Tapia, a few miles from San Francisco de Macorís. She graduated in 2019 with her degree in school psychology. Before moving full-time into the School Phychologist role, Rosanny served as a classroom assistant and teacher in several grade levels here at ACA. Rosanny is thrilled to focus full-time on supporting the students and families of our ACA community. This is her fifth year at ACA.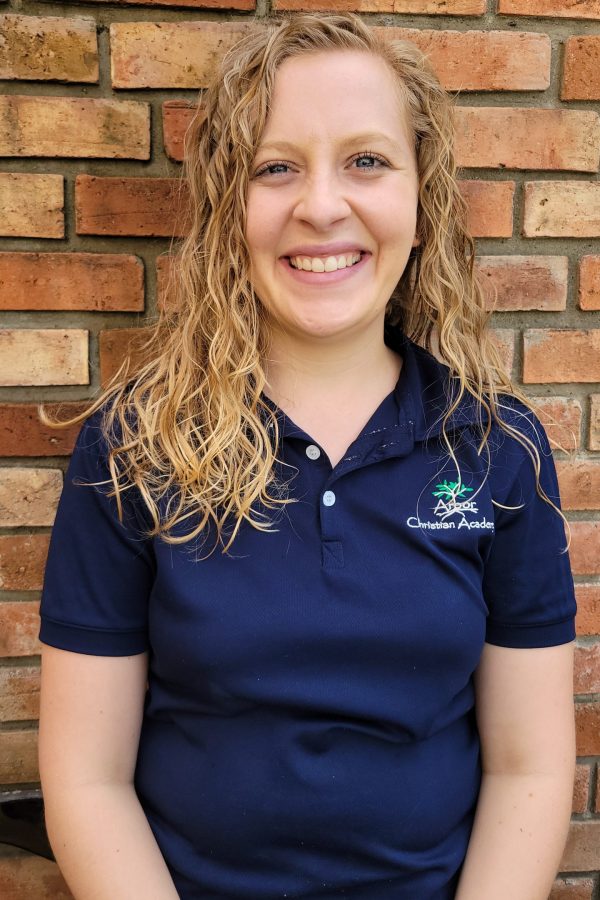 Nicole Crawford
Kindergarten Teacher
Nicole graduated from Anderson University with a bachelors degree in education and soon after earned her masters in TESOL and Intercultural Studies from Wheaton College. Before coming to ACA, Nicole spent two years in Zambia as a second grade teacher for The Esther School, and one year in Indiana working as an ESL (English as a Second Language) teacher. We are thrilled to have Nicole begin her second year as a part of the ACA family!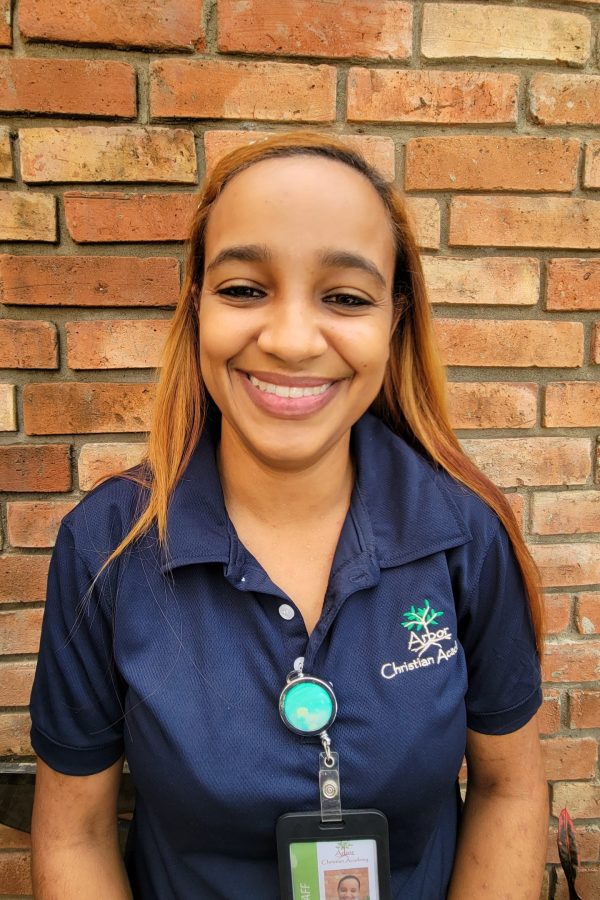 Josenlys Garcia
Kindergarten Assistant
.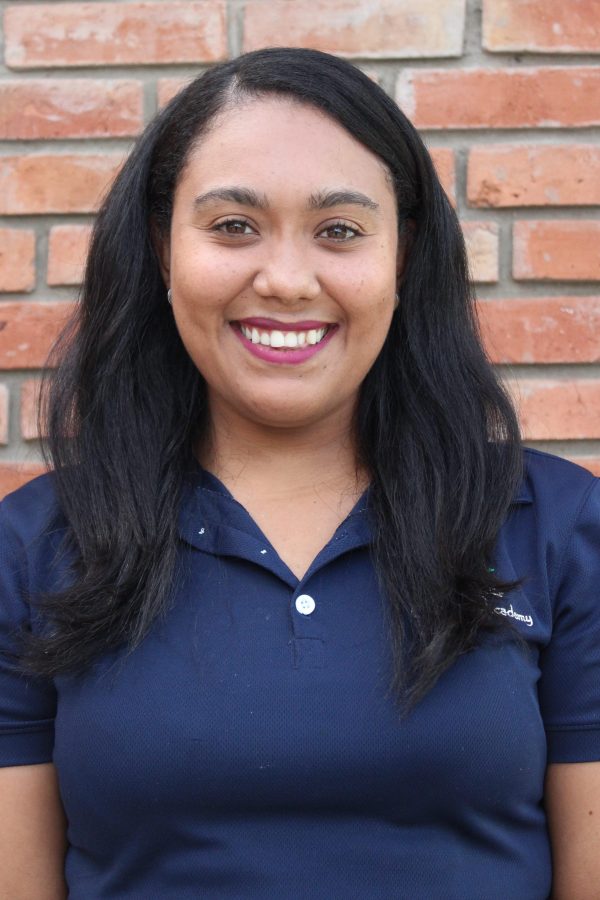 Angelica Cabrera
First Grade Teacher
Angelica is from San Francisco de Macorís and is in her final semester studying Modern Languages (with a concentration in English) at the Universidad Autónoma de Santo Domingo here in San Francisco. Her strong passion for God, fun personality, and tender heart encourage everyone in our ACA family. This is Angelica's fifth year teaching at ACA.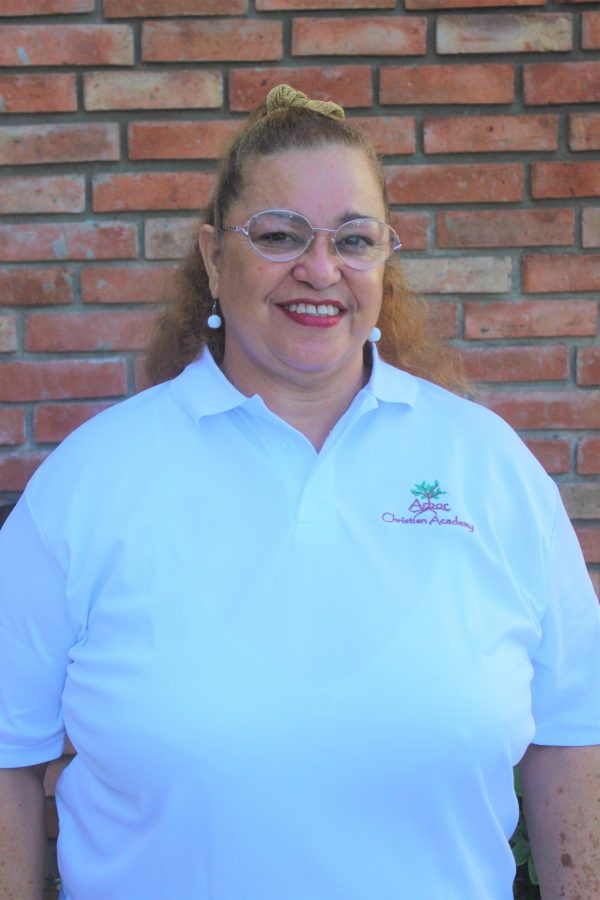 Fatima Gutierrez
First Grade Assistant
Fatima is from San Francisco de Macorís and graduated from the Universidad Autónoma de Santo Domingo (UASD) with a degree in Early Childhood Education. Fatima loves children and has a heart for teaching and learning, making her a great asset to our staff! This is Fatima's third year at ACA.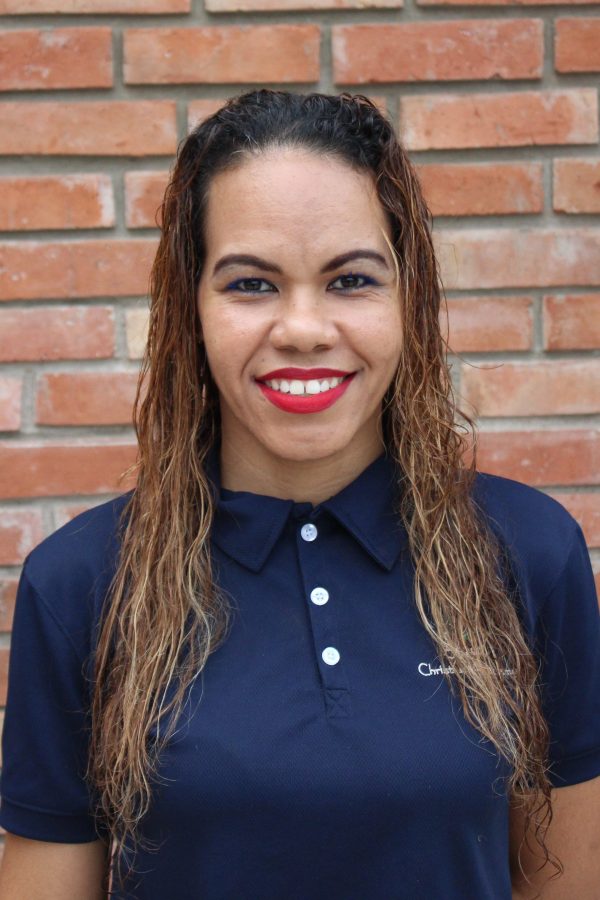 Judith de Santos
Second Grade Teacher
Originally from the city of Santo Domingo, Judith spent her childhood and adolescence in the United States before moving here to San Francisco de Macorís. She is currently studying educational psychology at the Universidad Abierta para Adultos (UAPA). Judith has been an assistant and lead teacher in multiple grade levels here at ACA. She is a gifted educator who cares deeply for her students and their well-being. This is Judith's fifth year at ACA and we are blessed to have her!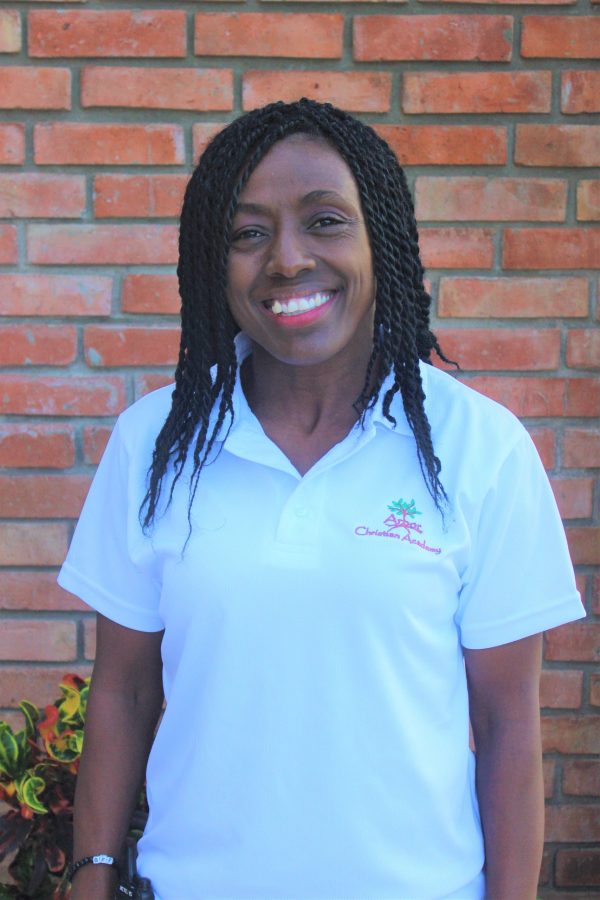 Byse Masson
Second Grade Assistant
Byse and her husband pastor a local Haitian church and are very active in the community of San Francisco. She has a patient and gentle demeanor, making her a perfect match for our younger students. This is her fourth year serving and teaching at ACA and we are blessed to have her!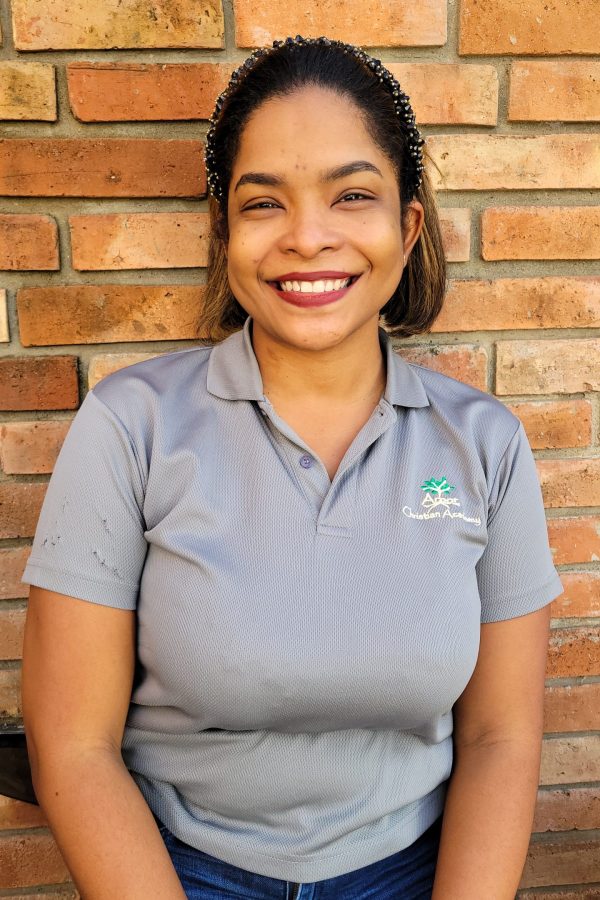 Jael Perez
Third Grade Co-teacher
.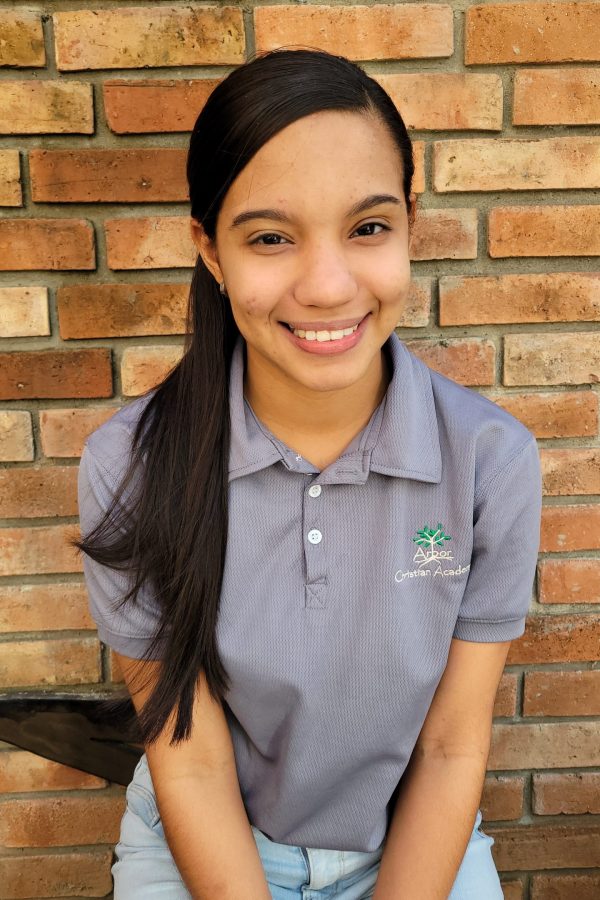 Raymelis De La Cruz
Third Grade Co-teacher
.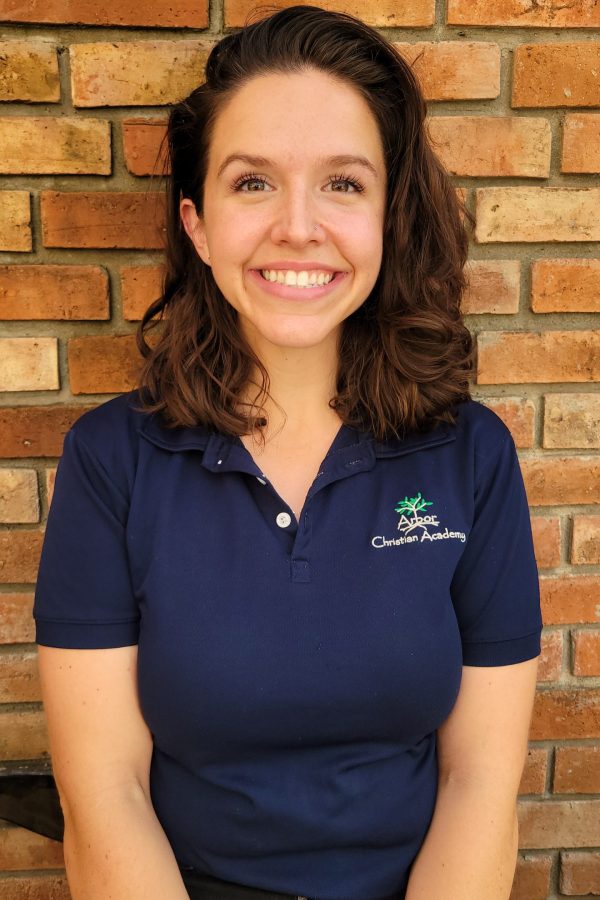 Cathleen MacDonald
Fourth Grade Teacher
Cathleen is a graduate of Virginia Tech where she studied Human Development Pre-Education and Spanish. She is currently completing her masters degree in Teaching English as a Second Language through University of Virginia and loves applying all that she is learning! Cathleen has experience teaching multiple elementary grade levels and even completed an internship with our Descubre Inglés program! She has a passion for volunteering and serving the community around her and we are thrilled to have her as our Fourth Grade teacher. This is Cathleen's fourth year at ACA.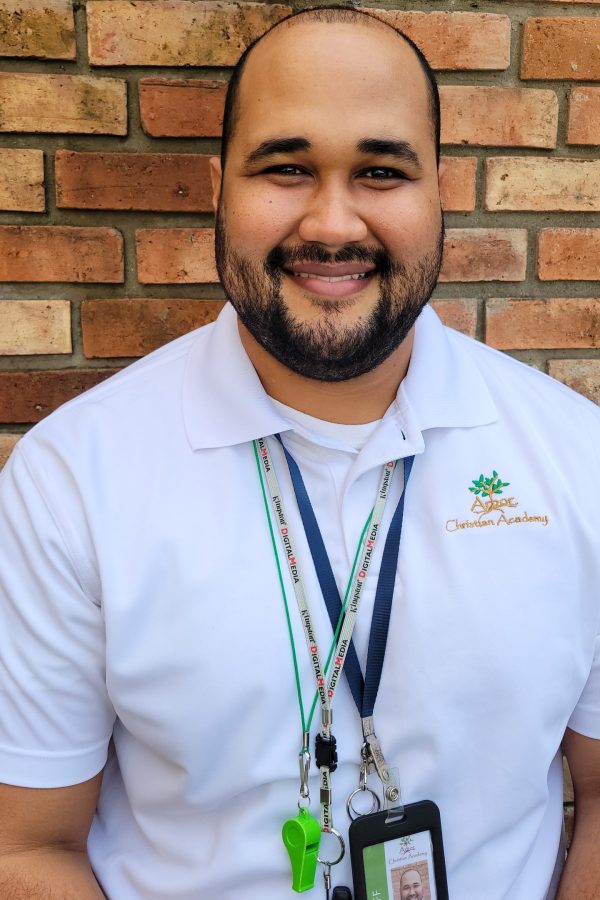 Ismael Jimenez
Sixth Grade Teacher
.
Joel Gutierrez
Music and Physical Education Teacher
.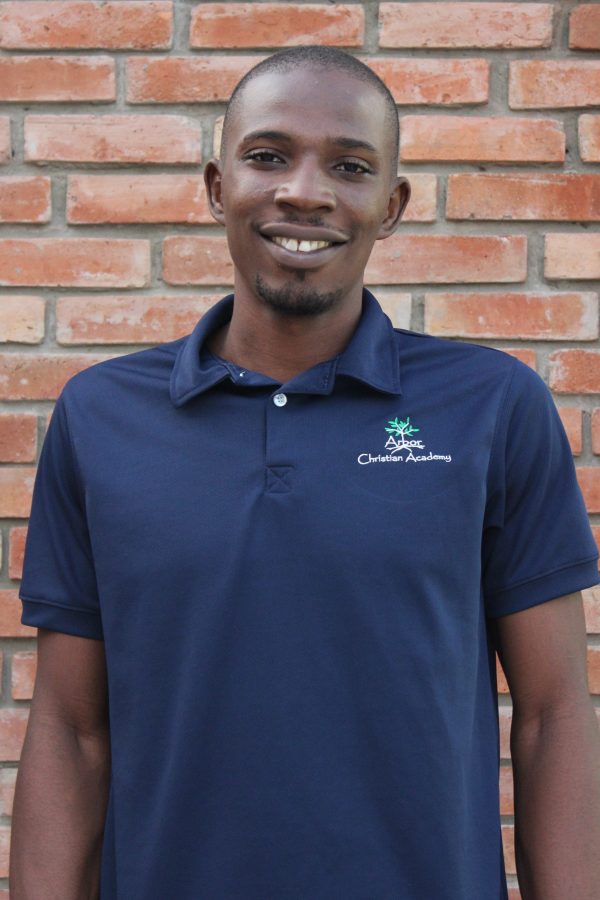 Claudenice Jean-Jacques
Security & Building Maintenance
Claudenice is a tremendous asset to ACA. He always greets each student with a smile and is eager to help parents or staff in whatever they may need. We are grateful to have him looking out for us and serving alongside us each day! This is Claudenice's fifth year at ACA.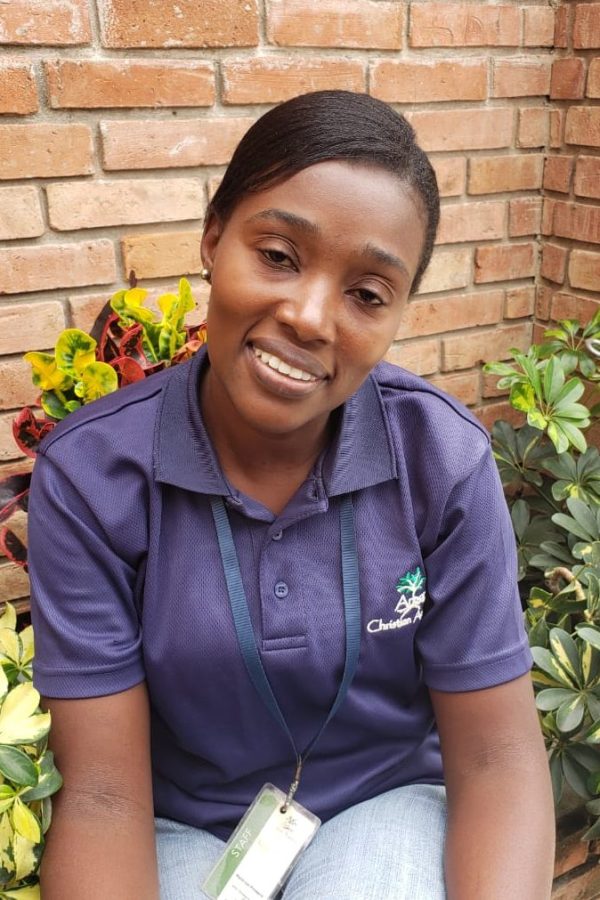 MarieJo Pressard
Cleaning Staff
MarieJo is a huge blessing to our staff and students here at ACA. She takes pride in her work and helps us keep our school building clean and beautiful! This is MarieJo's third year at ACA.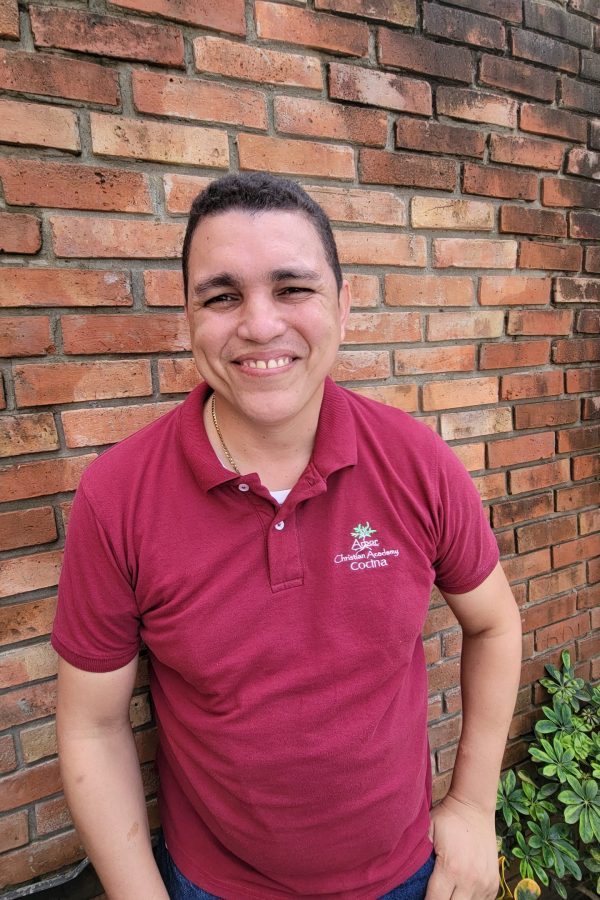 Pastor Alex Almanzar
Chapel Leader & Lunch Coordinator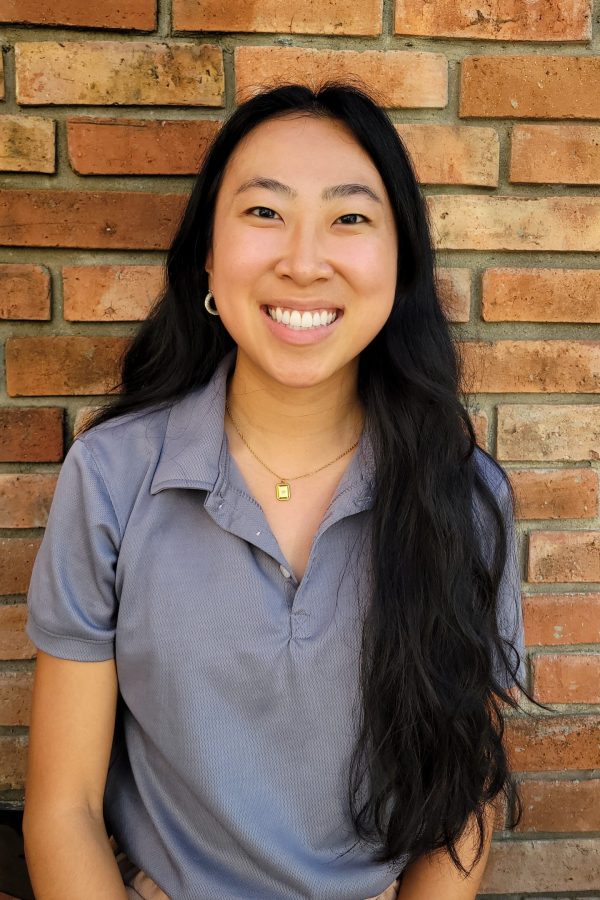 Victoria Suen
Descubre Inglés Coordinator
Victoria comes to us from Langley, British Columbia, Canada. She is a graduate of Trinity Western University where she studied TESOL Education (Teaching English to Speakers of Other Languages). Victoria has a passion for building relationships and connecting with people which is why she spent time serving as a counselor at Southern Alberta Bible Camp. Victoria is thrilled to be leading our Descubre Inglés team enjoys connecting with her students as she teaches them English and shares the love of Christ. This is Victoria's second year at ACA.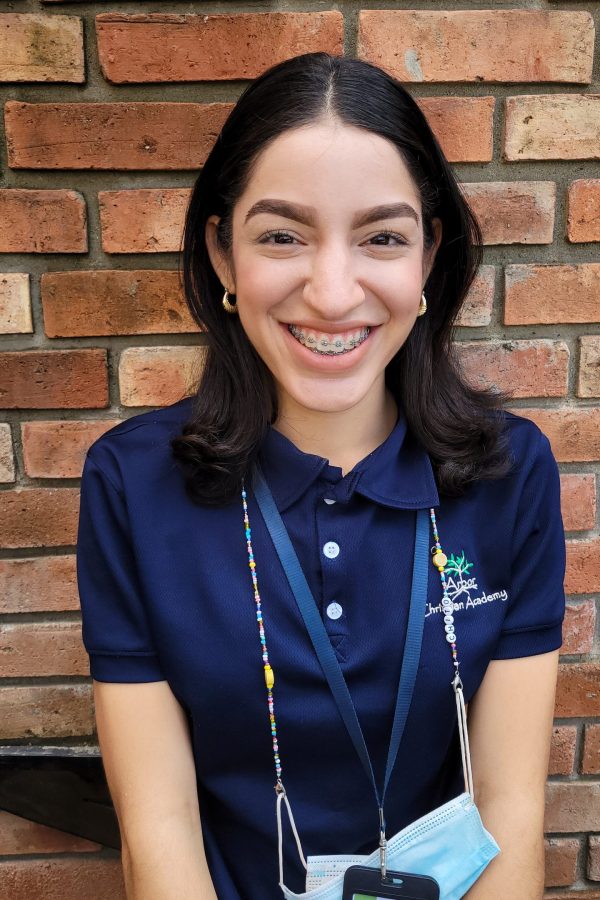 Nicole Gutierrez
Descubre Inglés Secretary & Teacher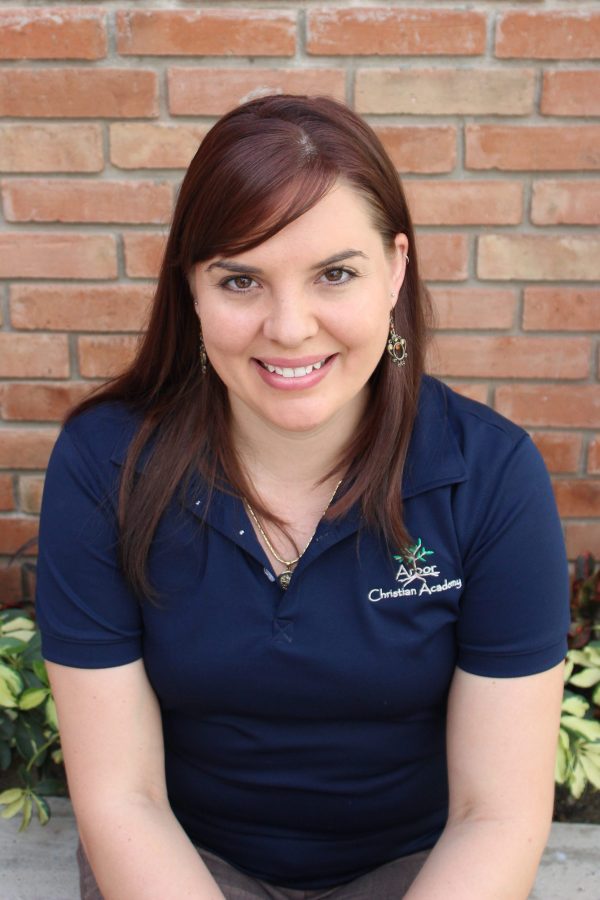 Jessica Moulding
Curriculum Consultant
Jessica is from Detroit, Michigan and is a graduate of Olivet Nazarene University. She has a bachelor's degree in elementary education and a master's degree in school administration. In addition to her deep love of curriculum and education, she leads those around her with a servant's heart. She has taught a wide range of grade levels in both the United States and in the Dominican Republic, and served as the Director of ACA from 2014-2022. Jessica is passionate about transformational education and is excited to be partnering with schools all across Latin American in her new role as Curriculum Coordinator for TeachBeyond.